EXPERIENCED FINANCE BROKERS
Financing a business or commercial property requires experience. From Caravan Parks in the Country, to Commercial Property in the City, or Equipment for your business.
We draw on people with different expertise, across different geographical areas. This allows for significant internal analysis before we deal with bank credit teams. This can also include a preliminary analysis of business performance, providing great insights at a strategic level.
Our commercial finance broking services are remunerated by on a commission basis or a fee basis, this is outlined in our Credit Guide. Whilst it is not responsible or possible to deal with every credit provider, we hold a variety of accreditations with commercial credit providers that service a range of different customer scenarios. A list is included here.
Commercial Finance is generally a more specialised process compared with mortgage finance, and the benefits of dealing with an intermediary like MCP for business funding include:
We can save time & direct you towards lenders that are more likely to have a credit appetite for the funding type you need.
We can explain the basis of all bank offers – which are often more complicated than they need to be.
We make sure you understand the fine print (like bank covenants) and how you can stay inside them.
We prepare the highest quality funding submissions that address the requirements of credit.
business finance process
We work with you initially to build an understanding of your business, your industry and most importantly your goals and objectives.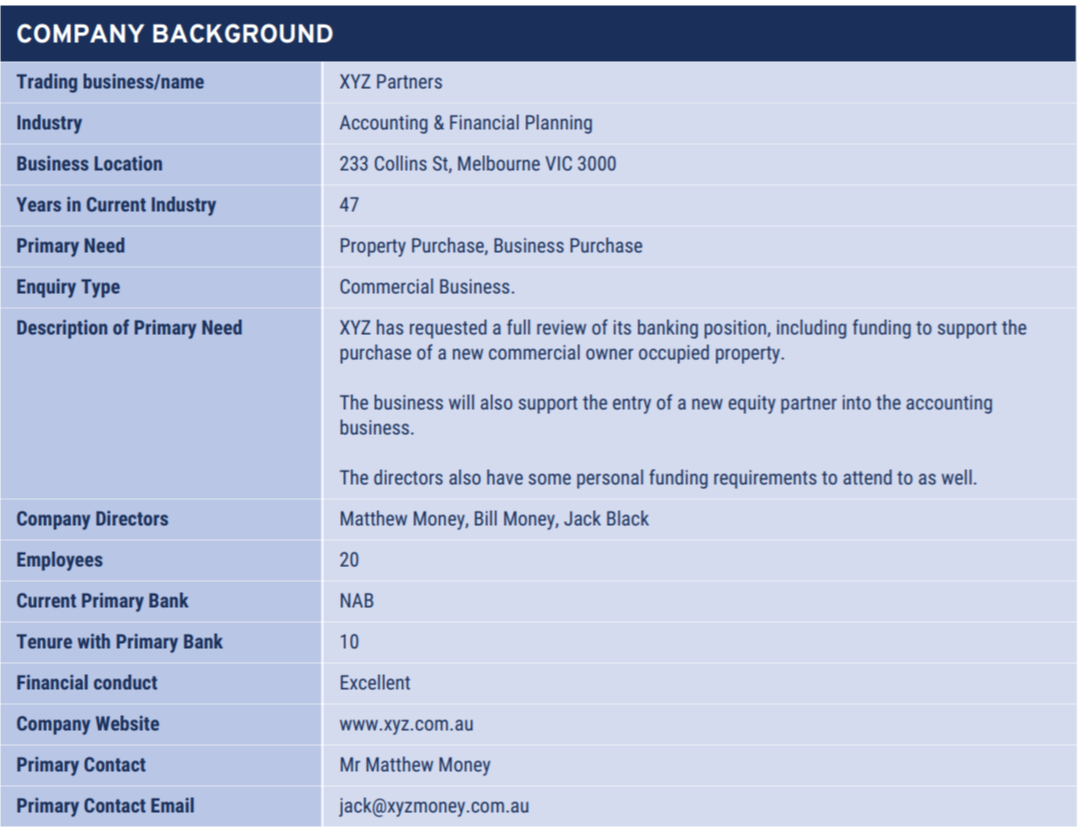 Once we build understanding, and with your engagement, we request the following information:

A Business Review can really help raise awareness of financial or non-financial happenings in your business. This includes your positioning in your industry too.


Once we have walked through these additional steps, we are then in a position to start the process with one of one of the many financier connections in our network.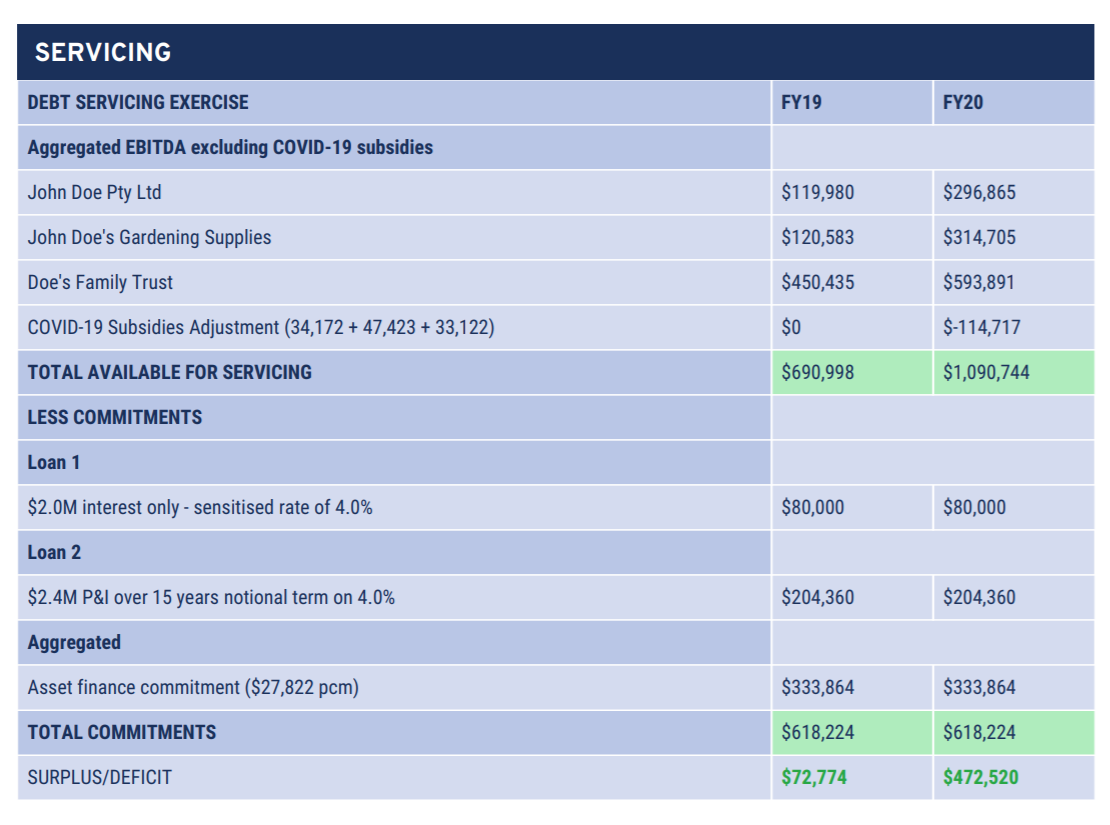 The objective is to ensure that your requirements are clearly articulated for both now and the longer term.
Several of our lender partners are members of the Australian Banking Association who are required to be compliant with the Banking Code of Practice ("Banking Code").
For more information visit www.ausbanking.org.au.